Northern Maine Moose Hunts in Allagash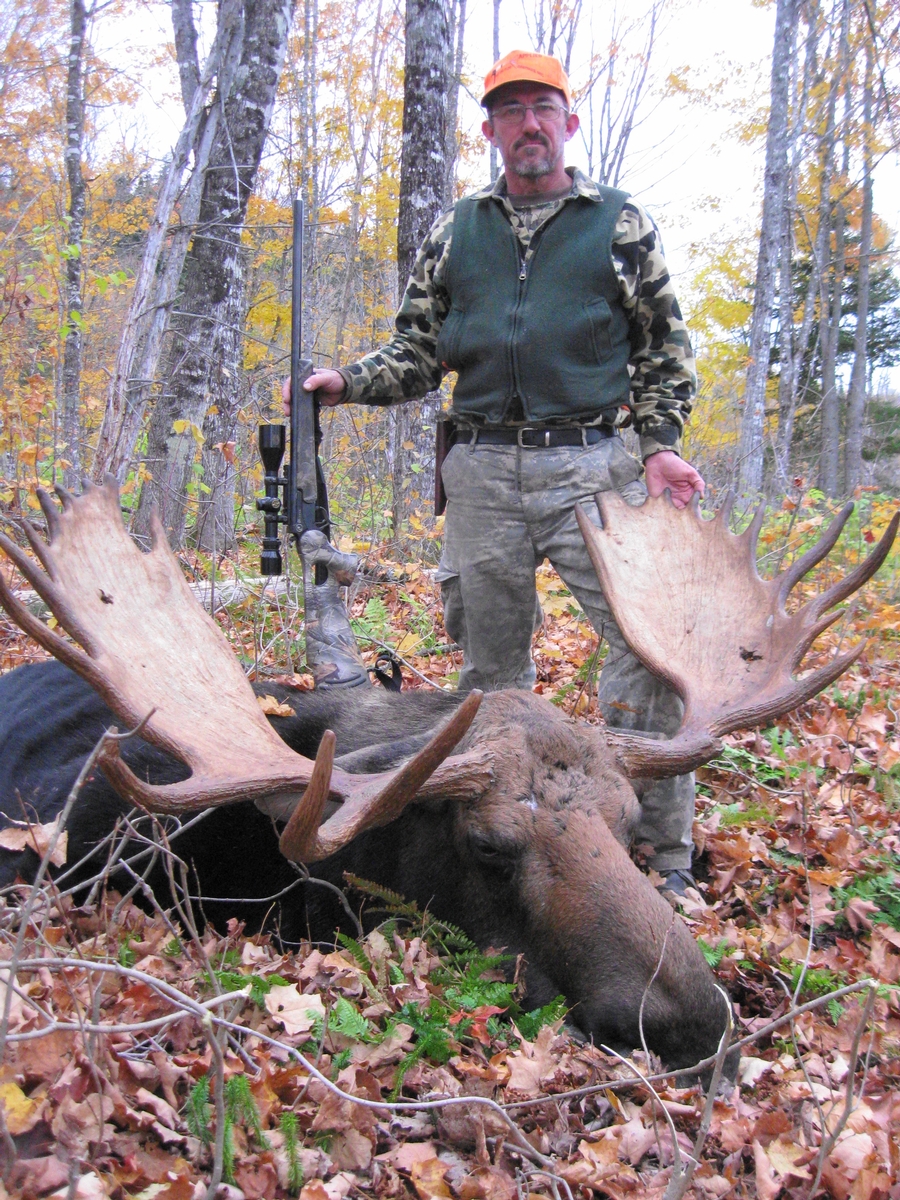 60" trophy bull taken in Zone 2
There is no substitute for experience.
Maybe you're one of the lucky winners of a legendary Maine Moose Tag! Let our experienced guide team do the homework so you can savor the moment. We have guided 200+ successful moose hunts over the past 30 years.
Allagash is on the doorstep of a 3+ million acre forest known as "North Maine Woods". Commercial logging practices create prime moose hunting habitat. Clear cuts with random aged regrowth crisscrossed with miles of gravel roads, beaver bogs, rivers, streams, softwood stands and hardwood ridges is a moose hunters paradise.

Our hunting methods will depend on your abilities and desires. Whether it's calling moose, spot and stalk, on the water by canoe or road hunting, our guides will cater to the type of moose hunt that meets your needs.

We have the proper equipment to retrieve your moose once it's on the ground. We'll do the work so you can relax and enjoy the moment. Your game will be safely stored in our walk in cooler so there's no need to rush home. Use our canoes free of charge and enjoy some fishing or bird hunting.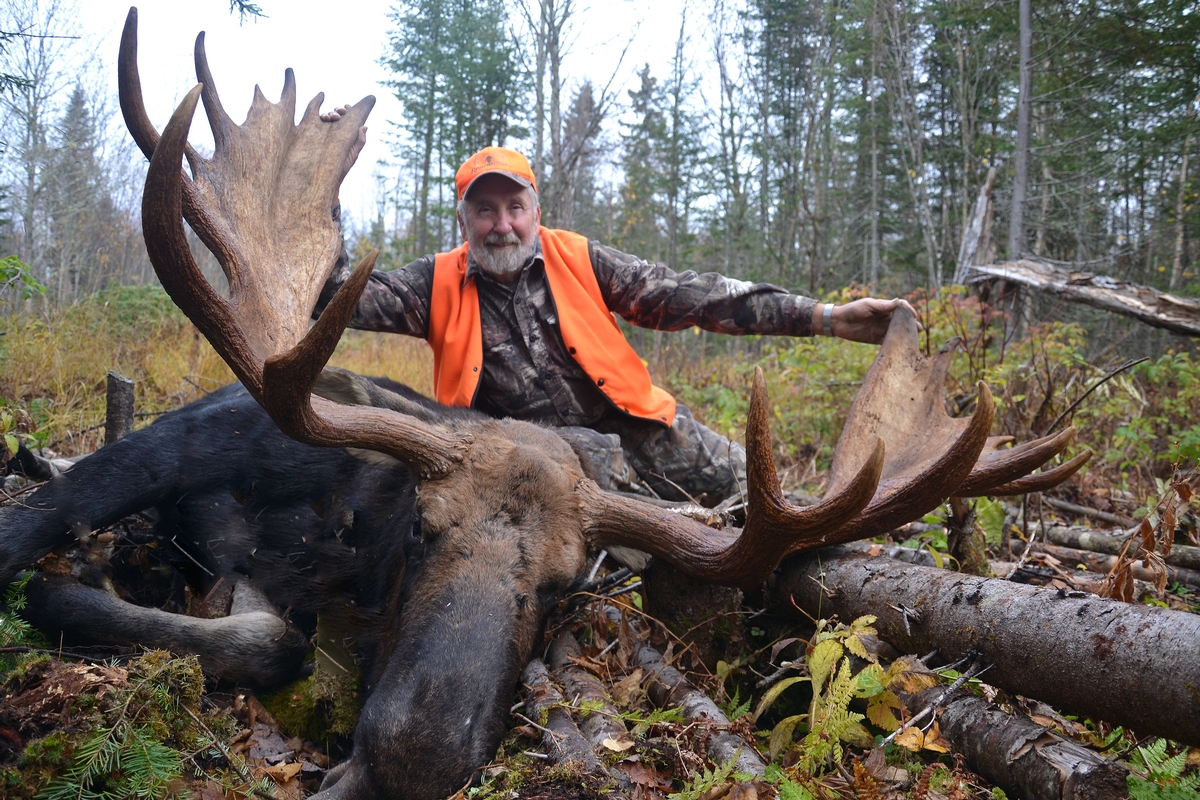 2013 B&C scoring 197 with a 64
If you're not in it, you can't win it!
The Maine Moose hunt is a lottery system. You can apply for a chance to win a moose tag through Maine Inland Fisheries and Wildlife. The lottery is open to Maine Residents and Non Residents.
2022 Moose Hunting applications can be submitted online beginning in mid February until mid May 2022. The online moose hunting application is simple and takes just a few minutes to complete. The cost is just $15 per chance and can be paid by credit card.
Winners are notified by mail and also posted on line following the drawing that takes place each June.
The 2022 Maine Moose Lottery will be a live broadcast this year. Date TBD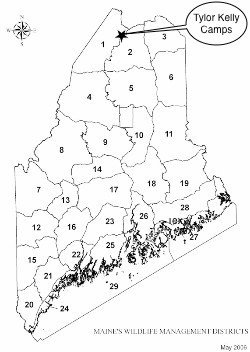 Moose Hunting in Zone 1 and Zone 2
For Maine moose permit lottery winners only, we offer guided moose hunts in Zone 1 and Zone 2 where the moose population density is over 7 moose per square mile, which is the highest in the State of Maine. Our moose guides live here year round and know the area well.
2021 Remote Moose Hunt on the Big Black River